We here at Donnellan's are actively monitoring the developments related to COVID-19.
The threat of the virus has put everyone on alert, government and health professionals continue to provide guidance and possible restrictions to prevent the spread of the virus.
We would like to assure you that the well-being of our customers and staff is our absolute priority.  We are taking all the necessary measures to ensure hygiene standards are in place across Donnellan Auto Services
we will continue to follow government and health guidelines to determine what measures should be taken by the company to further protect against the virus.
Our supply chain is uninterrupted, and we are carrying out all servicing/repairs as normal. We will keep you fully updated as this is an evolving situation, and we will amend plans as needed.
EXTRA MEASURES WE'RE TAKING
We take the current challenges very seriously here at Donnellan Auto Services, as well as the corporate responsibility we have when caring for our customers' vehicles.
To help you keep your vehicles maintained, we have implemented additional measures that help keep people safe, with no disruption to you or your circumstances.
'Contactless' Collection & Delivery Service
Extra Virus & Hygiene Safeguards
Free NCT/DOE Pre-check for existing Customers
Terms and Conditions
We will continually step up our efforts to keep providing you with a high level of service during this tough time.
Rest assured, we are here and we can still continue to help.
'CONTACTLESS' FREE COLLECTION & DELIVERY SERVICE
We encourage customers to take full advantage of our collection & drop-off service.
We will call the morning of your collection and arrange for the key to be left in a safe place. During the work, video inspections will be sent and then followed up with a call to discuss any needs. Once the work has been completed,
We will call for payment over the phone and your invoice will be emailed to you. Our driver will then deliver your car, carry out the final steps of our extra hygiene protocols and leave your key back in its safe place.
Step 1: Simply give us a call ​to ​book the service you require.
Step 2: We will call you the morning of the collection to confirm the key's safe place.
Step 3: We will carry out the work, send you a video inspection of any concerns and then discuss any questions over the phone.
Step 4: You will receive another video to evidence the work has been completed.
Step 5: Payment will be taken over the phone or by bank transfer, your invoice will be emailed to you and your car delivered back with the key left back in your safe place.
FREE NCT PRE CHECKS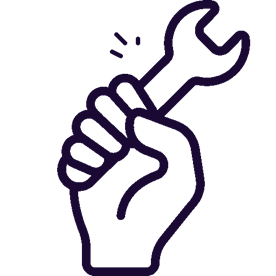 To support our existing customers during this period, we're offering free NCT pre-checks as of Monday 23rd March.
This is valid if your not expires between 23/03/20 –01/06/20
Simply give us a call to book. We are doing this to help remove some worry that our customers may have in these concerning times and because we appreciate the support everyone has shown us over the last 20 years.
EXTRA VIRUS & HYGIENE SAFEGUARDS
We have implemented extra measures and protocols in light of the current risks. We'll use covers to protect your seat, steering wheel and gear lever.
Our technician & driver will wear latex gloves at all times. We have also implemented regular cleaning intervals throughout the day within our premises.

Obviously, the current circumstances are changing by the hour. We can only offer this support whilst the Government allows and whilst we have a fit and healthy team.
We're looking to support our staff as much as possible too. Those that can are be working from home, so we are already operating with limited resources.
We wish you all the best through these tough times.
Thanks again ?
Kind regards,
John Donnellan
Owner – Donnellan Auto Services